Lighting Up Non-Profit Gala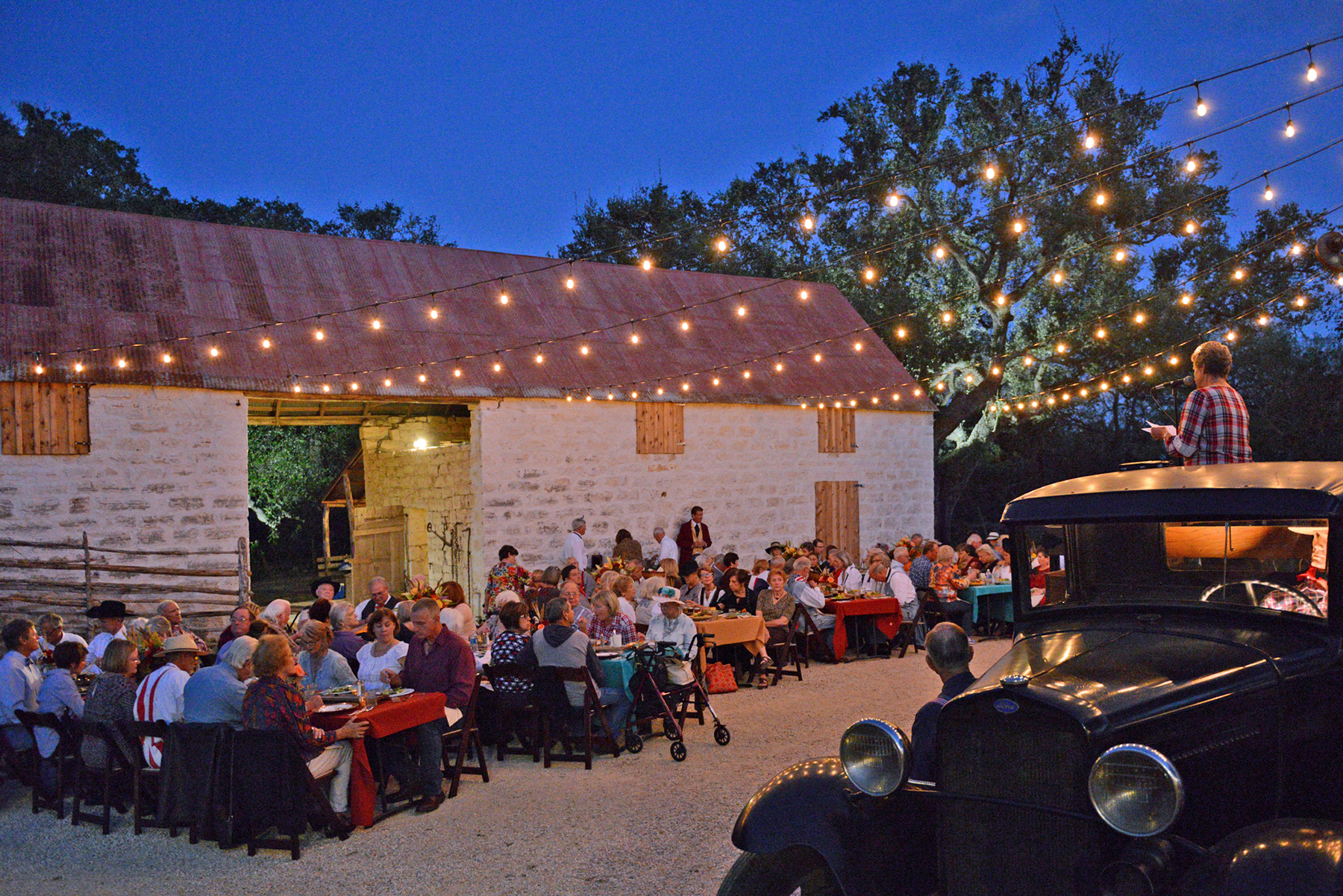 Serving our clients and our community, finding unique and creative solutions for homeowners and business owners, lighting up the night – it's just what we do at Biggadike & Associates Landscape Lighting Designs of New Braunfels.
When the good folks at the Conservation Society of New Braunfels approached and asked if we could add some excitement to their gala opening of a new historic showcase, we were happy to oblige.
The Arnold-Rauch-Brandt Ranch dates back to German settlers in the 1800s and is a stunning limestone block ranch, barn, and smokehouse now preserved in perpetuity. To celebrate the occasion, Conservation Society held an outdoor gala and we helped them create a stunning environment for their guest with uplighting on legacy oak trees on the property.